Welcome to Callicoon! This adorable Catskills hamlet, called Kollikoonkill, or "Wild Turkey Creek" by its original Dutch settlers, is just under 2 hours from the George Washington Bridge, making it a fantastic weekend getaway from the city. The drive up is just stunning, so spending a little longer on the scenic back roads is worth the occasional detour. Steeped in history, the town is known for its pristine natural surroundings along the Delaware River, mountain views, and warm hospitality.
Take a stroll along Main Street to discover antique and clothing shops, the local distillery, brewery, restaurants, and even the county's only movie theater. On Sundays, browse the farmer's market, which is one of the most sought-out in the area.
The team has put together some of our favorite spots in this SullCo river town, and we can't wait to share them with you! We'll cover:
OUR NEARBY LISTINGS
In between your weekend explorations, reach out to us to schedule a showing of a few of the amazing upstate homes we have available:
EAT + DRINK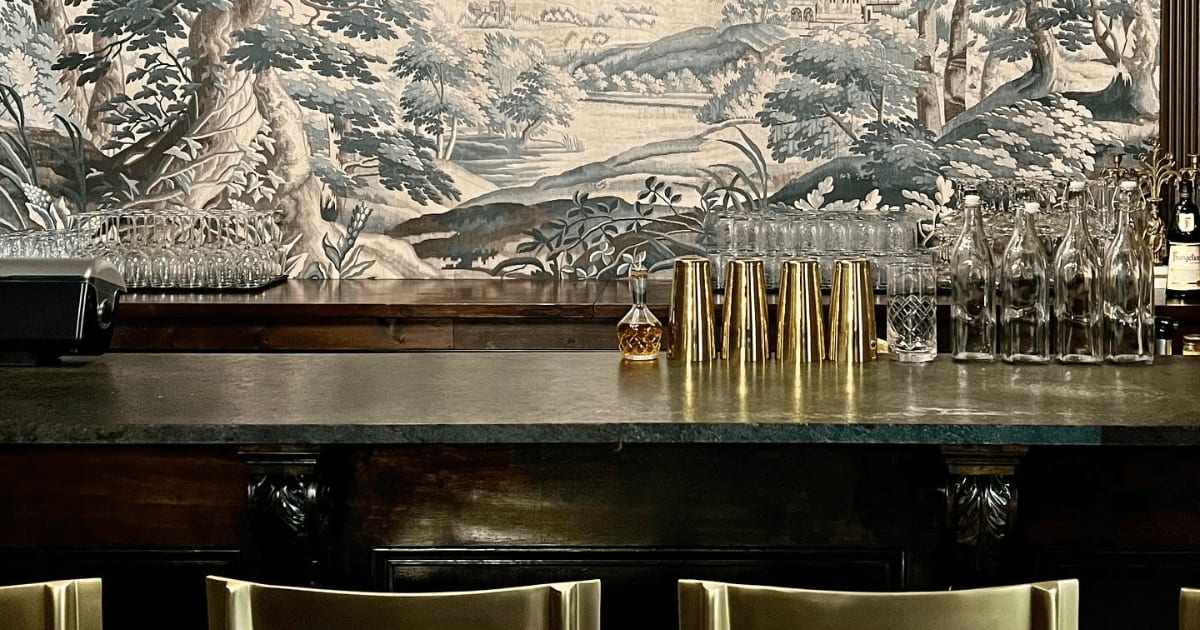 The newest jewel in Callicoon's crown, Black Walnut Mercantile is one part artisan homewares showroom and one part elevated yet inviting cocktail lounge. This hip, stylish spot is a new venture from our friends over at The Farmhouse Project, and their special brand of hospitality is felt (and sipped!) throughout. The impeccable restoration of the historic space is just delightful.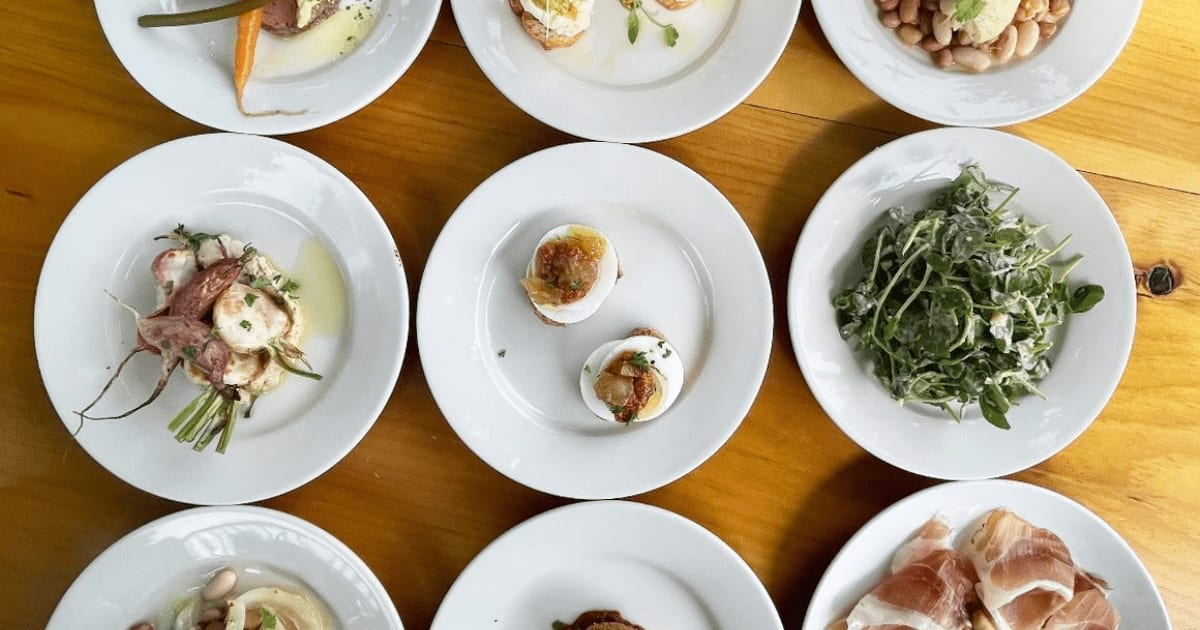 Savor and share. This Mediterranean-style haven offers eclectic organic wines, craft beers, and seasonal selections of local tapas and small plates. Did we mention the sunny garden?⁠ Step into their wine shop to snag a bottle of vino to accompany you back to your accommodation, or to take along for a picnic.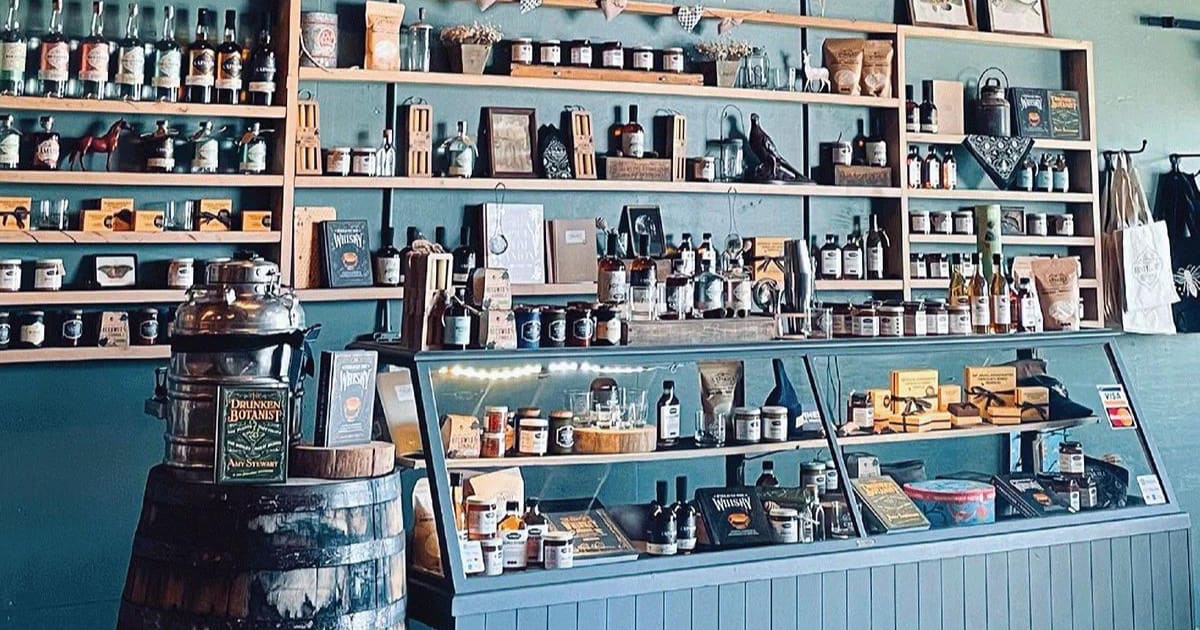 Elevate your experience with creative cocktails shaken up by Catskill Provisions Distillery. Sip on their honey-based Pollinator Spirits while you graze on a charcuterie board or other nibbles in their dog-friendly Tasting Room, take a distillery tour, or stock up on provisions and Catskills-chic merch and local goods.
For that morning (or afternoon!) caffeine fix, a warm bacon-egg-and-cheese, flaky pastry, or a hearty breakfast, this cozy spot offers brunch in spades. Enjoy their freshly roasted coffee, handcrafted tea, house-made baked goods, and daily changing menu with seasonal, locally sourced ingredients.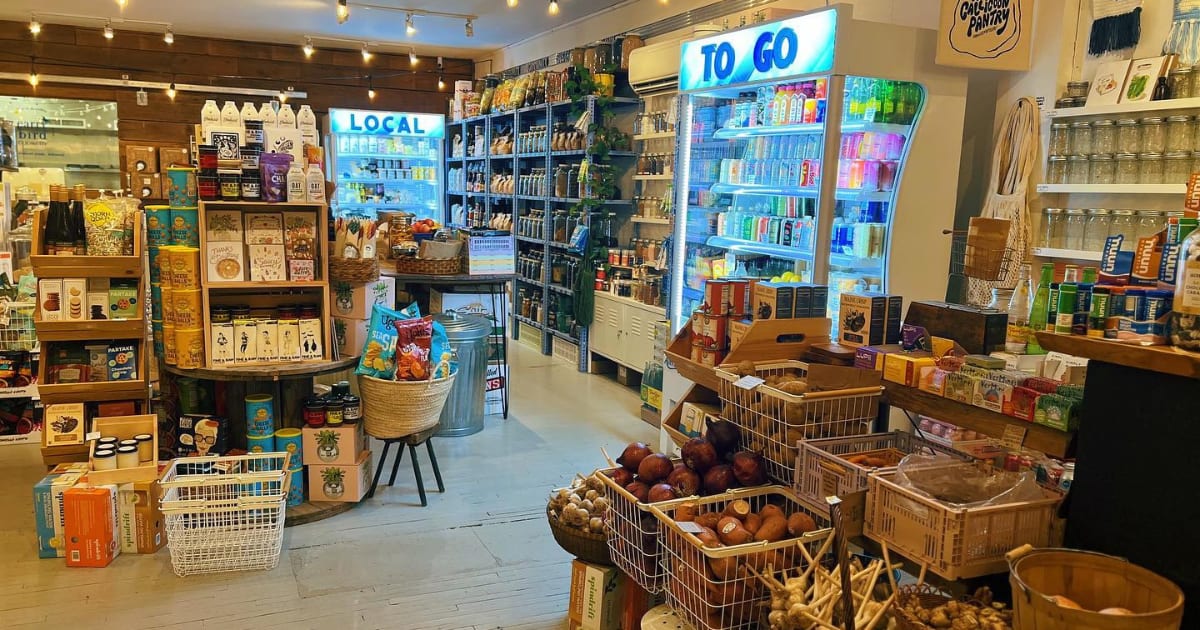 More than just a grocery store, shopping here is a commitment to sustainable living. This eco-friendly haven in the Callicoon Marketplace not only stocks your pantry with local goods, but also boasts a package-free refill market for bulk foods like nuts, seeds, and grains, baking supplies, and other household staples. Oh, and you can place orders for pick-up for added convenience.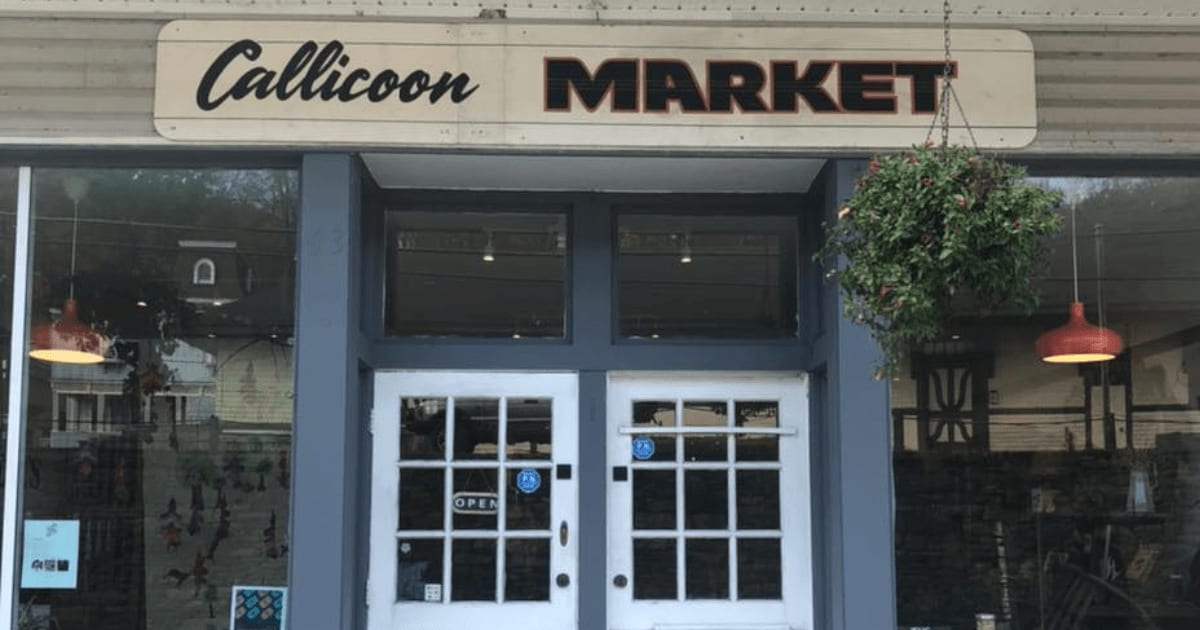 This vibrant community space houses permanent shops as well as pop-ups that change throughout the year, ranging from food, to fiber, to furniture. Here, you'll find eco-friendly haven, The Callicoon Pantry, as well as Early Bird Cookery, a kitchen that offers healthy meal delivery service and catering, Litt Home & Book a book store that also has all of cute gifts and, as they would put it, "things you didn't know you needed," and many others.
STAY
Home to a hotel, restaurant, and event space, Seminary Hill is an orchard-driven cidery that's Passive House-certified (their uber-modern main building was made with wood from the demolished Tappan Zee Bridge!). Choose from a variety of Shaker-inspired apartment-style rooms, or even whole-house rentals available for larger groups. Grab dinner in their Tasting Room – with crisp ciders and delectable farm-to-table food – and get even more local flavor with a full calendar of arts and cultural events on-site or cidery tours.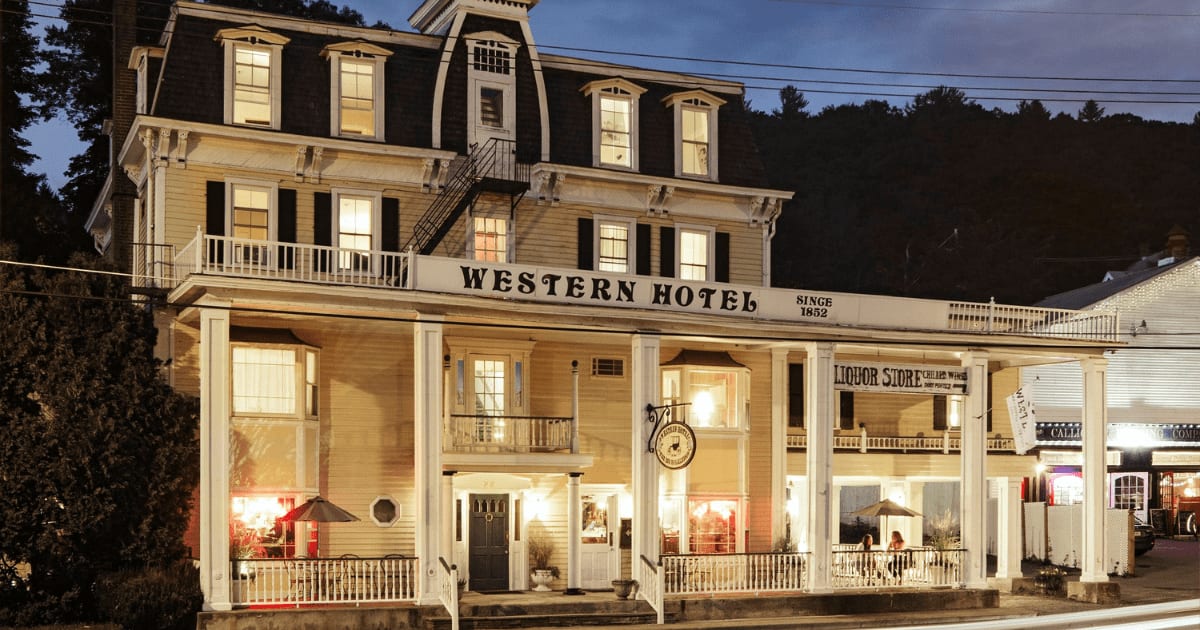 The Western Hotel is housed in an 1852 Victorian mansion on the National Historic Register – one of the most recognizable buildings in Callicoon. Overlooking Main Street, this 10-room inn is a perfect blend of old-world charm and modern-day amenities, boasting a restaurant, original mahogany-paneled Tap Room, fireside lounge and billiard room, live music, wellness classes, and an outdoor BBQ and Beer Garden in the summer months.
While it's technically 15 minutes outside of Callicoon, this century-old boutique Borscht Belt resort hotel isn't to be missed. This rustic mountain retreat celebrates the outdoors with modern hospitality and the comfort of thoughtful design. Enjoy the unique amenities and nature-forward activities like the pool, yoga deck, hiking, glamping, fishing or exploring the nearby Delaware River, and more.
PLAY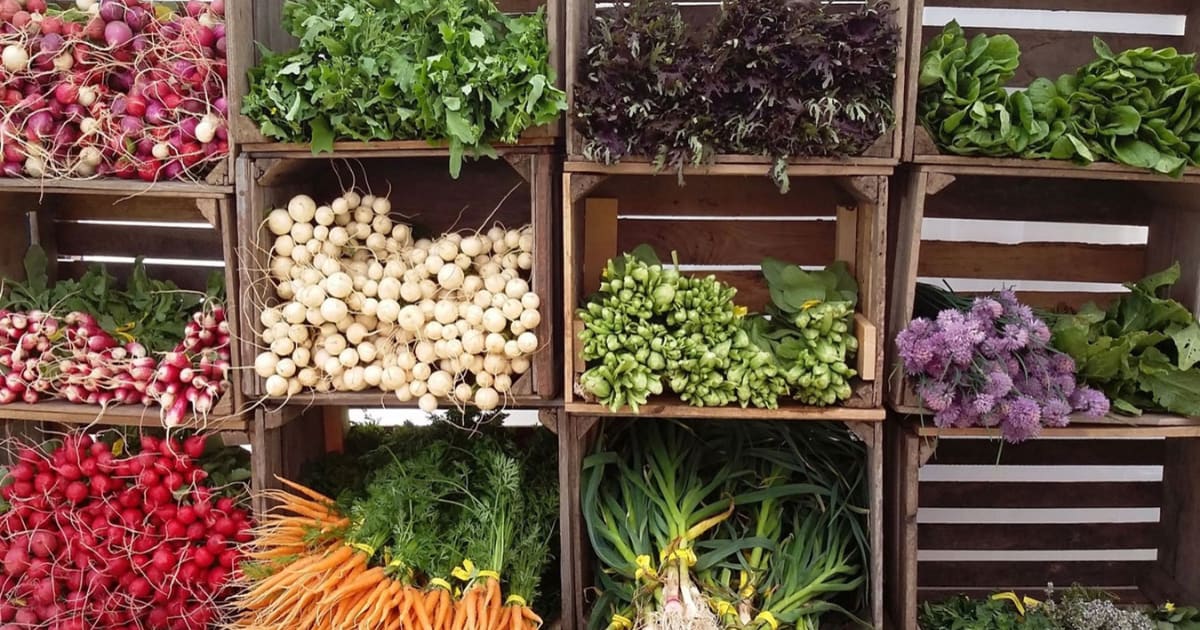 Support local vendors at SullCo's largest year-round farmers market, brimming with farm-fresh veggies, homemade treats, and artisanal products like wine and cider, pasta, condiments and prepared foods, honey, maple syrup, tea blends, personal care products, crafts, and much more. Open year-round every Sunday from 11-2pm, this market draws folks from all over the region. Note that the market isn't dog-friendly, so leave the pupper back at your accommodation!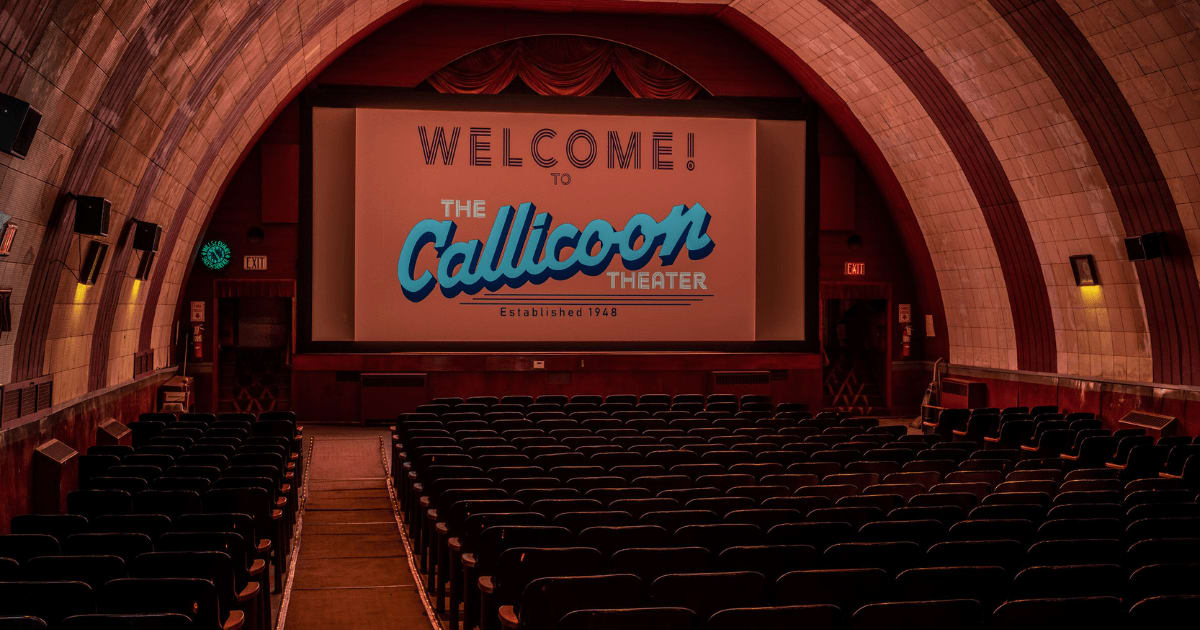 Vintage glamor meets cinematic flair in this 350-seat classic Art Deco movie theater. Built in 1948, this historic landmark – a rare surviving Quonset Hut barrel-shaped building that became a popular, budget-friendly solution during World War II – is the oldest active theater in Sullivan County. It's been fully updated for a modern movie experience, with an eclectic film selection.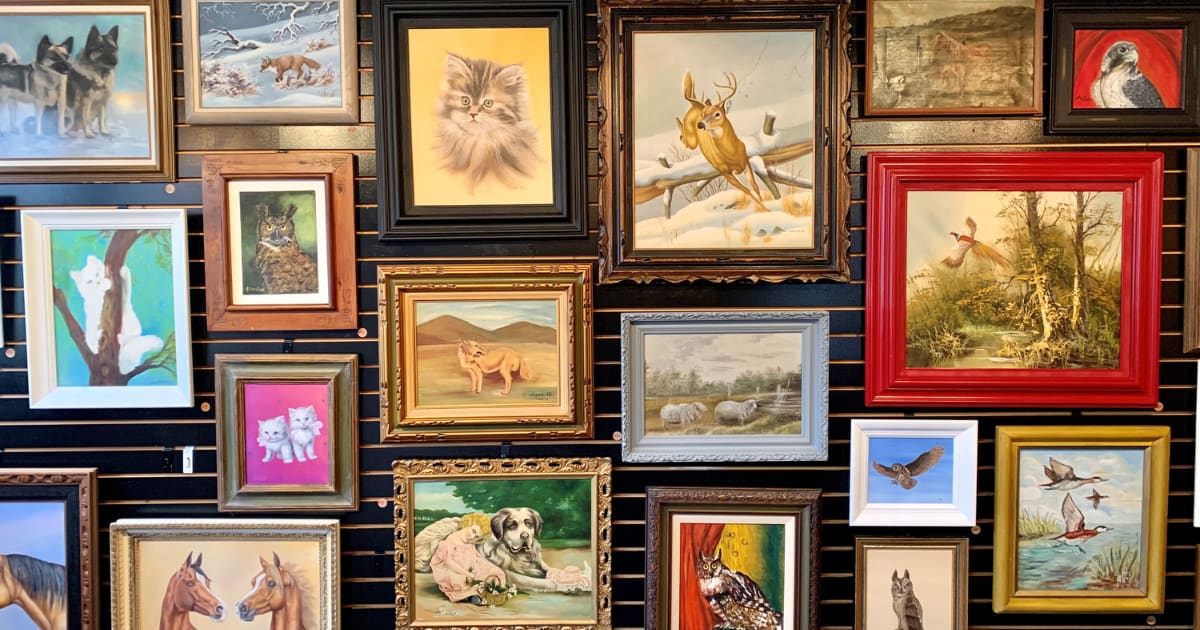 Part of the Callicoon Marketplace, you'll find this perfectly apropos store specializing in rustic Catskills art and aesthetics. They have a super fun collection of vintage pieces with a lodge-y and wildlife-forward vibe. And, as if you didn't feel cozy enough here, there's the added warmth of the fact that they donate 5% of their profits to local animal shelters.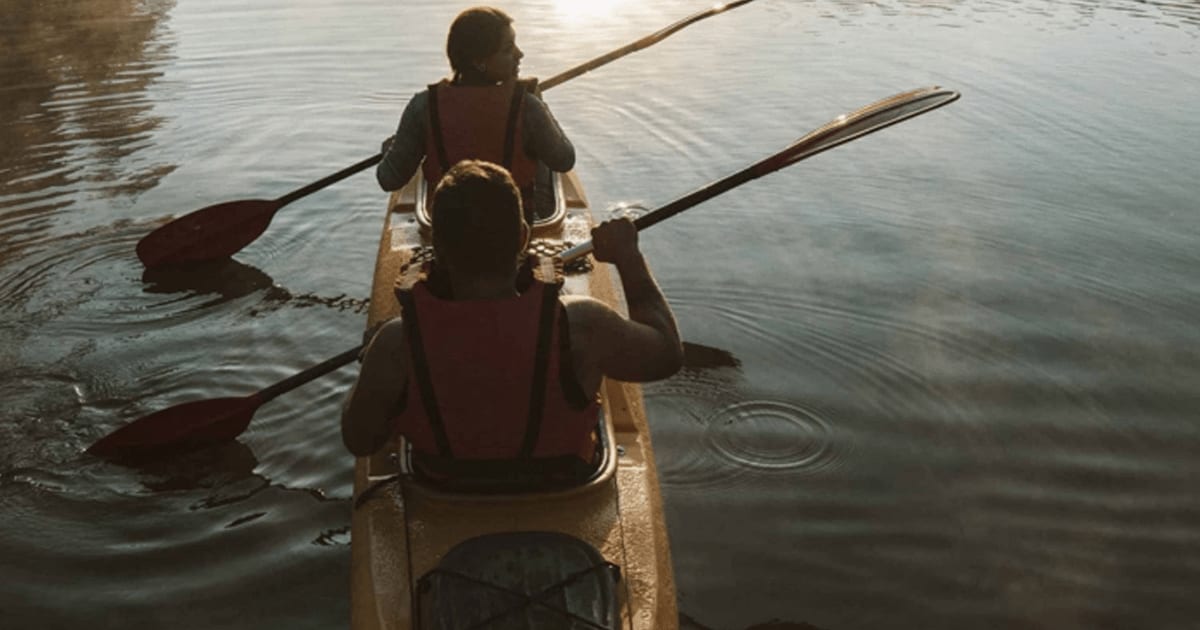 Delaware River
Your trip to Callicoon wouldn't be complete without getting out on the open waters of the Delaware River. Go tubing, canoeing, and kayaking with Lander's River Trips, or try something a little more adventurous, like rafting or fly fishing. And, stay tuned for the currently in-development Callicoon Riverside Park, a new public park to access and appreciate gorgeous views and wildlife along the river banks in town.
Nearby Towns to Explore
Up for more Catskills living? Check out other cool little towns just a stone's throw away, like Livingston Manor, Jeffersonville, or Cochecton.